Hotel Splendide Royal Roma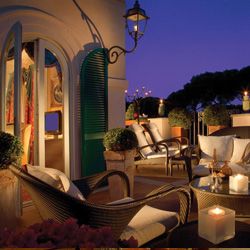 The Hotel Splendide Royal in Rome is a luxury five star hotel, designed to be royal, luxurious and the same stature of the most accredited hotels in Europe. After more than one year of skilled re-structuring, this 19th century palace once headquarters of the Roman Maronite community is now a luxury hotel and, in its own way, a symbol of the changes taking place within the Capital City's fine tradition of hospitality. Recently baptized Splendide by guests themselves, the hotel is "toutcourt",
...

Serving discerning travelers for more than 40 years JourneseSM embodies the promise of a memorable vacation experience, with fine travel made easy through our knowledgeable Destination Specialists.
Every vacation is backed by our world-class concierge service and can be completed with upscale amenities, all classes of air service, including first-class and exquisite experiences including private options, ranging from helicopter excursions to romantic dinner cruises. We p
...