16 Days, Expedition Greenland: Fabled Fjords & Glaciers
on Crystal Endeavor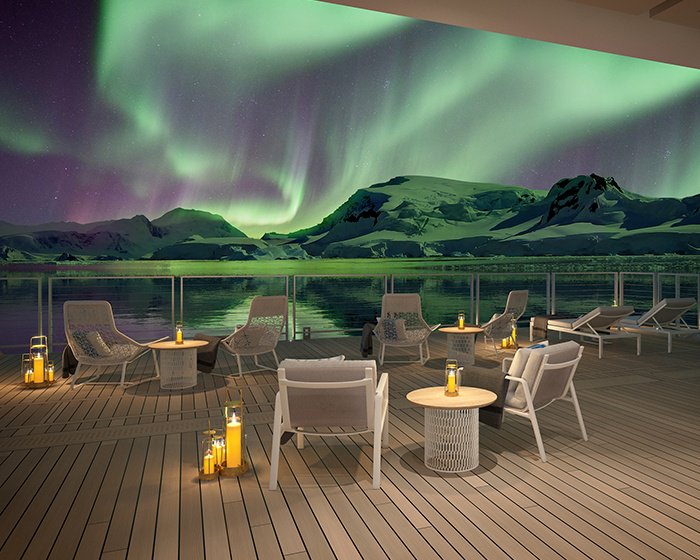 Photo Credit: https://www.crystalcruises.com/ships/crystal-endeavor
16 Days, Expedition Greenland: Fabled Fjords & Glaciers
Greenland's raw beauty captivates, from calving glaciers and scenic fjords lined with soaring, sheer cliffs to hot springs and wildflowers. Look for whales, seabirds and seals, and discover Norse history and Viking lore on the trail of Erik the Red.

Since the beginning, Crystal has been the standard-bearer for excellence in luxury travel, remaining the undisputed choice among the savviest world travelers. Today, we are redefining it altogether, expanding the possibilities for our guests with choices, experiences and luxuries unmatched in the industry. By Ocean, River, Yacht, Expedition and Air, each Crystal Experience is designed to showcase the world and its wonders in the most remarkable ways. Join us as new adventures unfold...


| Day | Destination | Arrive | Depart |
| --- | --- | --- | --- |
| Wed | Reykjavík, IS | | |
| Thu | Reykjavík, IS | | |
| Fri | Cruising the Denmark Strait | | |
| Sat | Sermiligaaq, GL | | |
| Sat | Knud Rasmussen Glacier, GL | | |
| Sat | Tasiilaq, GL | | |
| Sun | Sermilik Glacier, GL | | |
| Mon | Skjoldungen, GL | | |
| Tue | Prince Christian Sound East | | |
| Wed | Narsarmilt, GL | | |
| Wed | Tasermiut Fjord, GL | | |
| Thu | Unartoq "Hot Springs", GL | | |
| Fri | Qaqortoq, GL | | |
| Sat | Qaqortoq, GL | | |
| Sat | Igaliku, GL | | |
| Sat | Narsarsuaq, GL | | |
| Sun | Narsarsuaq, GL | | |
| Mon | Kangilinnguit, GL | | |
| Tue | Nuuk (Godthaab), GL | | |
| Wed | Nuuk (Godthaab), GL | | |
| Wed | Scenic Cruise Nuuk Fjord | | |
| Thu | Kangerlussuaq, GL | | |
| Fri | Kangerlussuaq, GL | | |