Beaches, Game Parks & Gorillas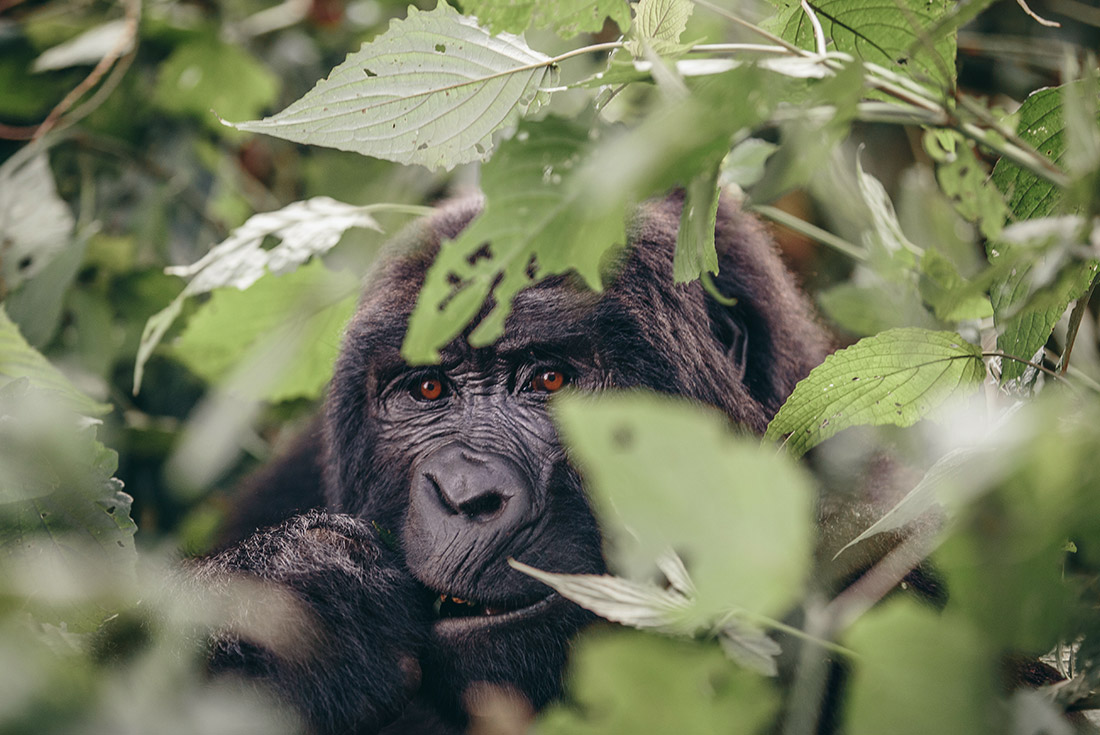 Beaches, Game Parks & Gorillas
Journey through the heart of East Africa and be amazed by the astounding diversity of landscapes – verdant highlands, steamy rainforests, beaches and grasslands – home to some of the planet's most amazing wildlife. Get closer to nature than you ever imagined in the parks of Kenya, Uganda, Tanzania and Zanzibar, and embark on game drives in search of the Big Five, plus the rare mountain gorilla deep in the rainforest. Along the way, meet with local village communities, spend time relaxing on the idyllic shores of Zanzibar, and learn more about the enduring cultures this region is known for. Experience the wonder of East Africa in 27 unforgettable days.
Activities
Irente - Lushoto hike
Irente - Local lunch
Ngorongoro Forest - Elephant Cave Trek
Karatu - Home-Cooked Dinner
Karatu - Coffee Farm Tour
Ngorongoro Crater - 4x4 Game Drive
Serengeti National Park - 4x4 Game Drive
Serengeti National Park - 4x4 Game Drive
Serengeti National Park - 4x4 Game Drive
Mto wa Mbu - Cooking class, crafts & village walk
Lake Nakuru - Overland Vehicle Game Drive
Lake Nakuru - Morning Overland Vehicle Game Drive
Queen Elizabeth National Park - Overland Vehicle Game Drive
Bwindi National Park - Mountain Gorilla Permit & Trek
Kericho - Tea plantation visit
Masai Mara National Reserve - 4x4 Game Drive
Masai Mara National Reserve - Full Day 4x4 Game Drive
Loita Hills - Maasai Village Visit
Highlights
Take a trek through Uganda's steamy forests to seek out acclaimed mountain gorillas, getting the rare chance to spend an unforgettable hour in their presence.
Head out on an early evening game drive in Lake Nakuru National Park, well known for its rhino population, and explore the plains of the Serengeti in search of lions, leopards, elephants and giraffes.
Spend a few days at your own pace in Jinja, which can be either a relaxing riverside retreat or an adrenaline-pumping adventure capital, depending on your style of travel!
Meet with Maasai communities – known for their vibrant red dress and elaborate jewellery – and gain an insight into the culture and ancient ways of this proud East African community.
Embark on a hike through the Usambara Mountains to the Irente viewpoint, then stop at a farm on the way back for a picnic lunch.
By travelling on this trip, you'll directly support our Intrepid Foundation partner, Gorilla Doctors. Donations help them care for injured mountain and Grauer's gorillas – contributing to the long-term sustainability of gorilla populations.
For over 30 years we've been taking travelers around the globe. That's over 30 years of adventures, of visiting new places and old friends, of countless unforgettable moments. More than 30 years of changing the way people see the world, on small group tours with like-minded Intrepid people.
As a responsible business, we've always been committed to being there for our travelers and the communities we visit. So, you can trust that when you travel with us, we won't just be there for you
...