Country Roads of Scandinavia - Classic Group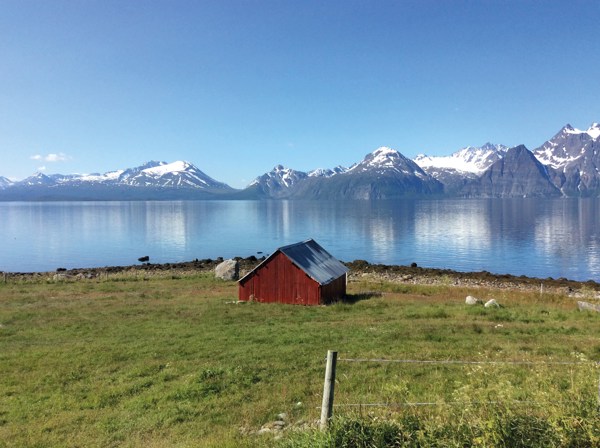 Country Roads Of Scandinavia - Classic Group
Treat your senses to a tour of Scandinavia's towering mountains, crystalline fjords and Viking history. This immersive itinerary showcases the spires and ramparts of Akershus Castle in Oslo, the humming seaside economy of the Bergen Fish Markets and Hans Christian Andersen's Little Mermaid in Copenhagen. The delights of the Fjords are front and center on the Lysefjord Cruise, with panoramic views and a close encounter with the iconic, 2000-foot tall, Pulpit Rock. In Denmark, pause for a little local dining in Aarhus where a farm-to-table feast of Danish delicacies is whipped up from locally sourced, seasonal ingredients. Across the Jutland Peninsula on the island of Fyn, the Hans Christian Andersen House tells the story of the famous fairytale writer-charting his life, loves and travels.
Dining Summary
3 Dinner with Wine (DW)
11 Breakfast (B)
2 Dinner (D)
Choice Highlights
Choose between two carefully selected activities
Aarhus: Walk through the Botanical Gardens and learn about Danish nature and flora.
Aarhus: Join your Local Expert to visit Den Gamle By open air museum, offering a trip through 300 years of Danish culture.
Additional Included Highlights
: Cruise in high-class cabins with sea views.
Authentic Dining
Oslo: Join your Travel Director and fellow guests at 17:30, to enjoy a Welcome Dinner with wine.
Aarhus: Savour a delightful meal prepared with fresh, locally-sourced ingredients.
Insight Experiences
Lyngdal: Tour the Wild Salmon Centre with a biologist guide, learn about protecting salmon populations and the local ecosystem.
Make Travel Matter
Copenhagen: For your Celebration Dinner enjoy a meal at Cofoco, a restaurant leading the way in minimizing food waste and acting for a sustainable future.
Top Rated Highlights
Oslo: With your Local Expert, see Akershus Castle, Oslo Harbour and the Royal Palace.
Oslo: Take a moment to contemplate the interesting Vigeland sculptures when you visit Frogner Park.
Hardangervidda: Pass through the National Park known for its beautiful arctic tundra.
Bergen: Explore this Wooden City led by your Travel Director and hear about the seafaring traditions of this beautiful harbourside town.
Stavanger: Fjord hop from Bergen to Stavanger.
Bergen: With your Local Expert, see the many colourful stalls of the lively Fish Market and marvel at the 13th century Haakon's Hall.
Lysefjord: Embrace spectacular scenery as you cruise through Lysefjord to the magnificent Pulpit Rock. See Vagabond's Cave, old mountain farms, idyllic islands and majestic scenery. Your cruiser is emission-free and uses eco-friendly technology for its navigation.
Kristiansand: During your orientation with your Travel Director, walk the city centre and see the Dom Kirke and Nupen Fountain.
Kristiansand: Sail across the Skagerrak as you cross from Kristiansand to Hirsthals.
Aarhus: Walk through the Botanical Gardens and learn about Danish nature and flora.
Aarhus: Join your Local Expert to visit Den Gamle By open air museum, offering a trip through 300 years of Danish culture.
Aarhus: A vibrant mix of youthful energy and a blast from the past makes Aarhus a city with an energetic beat of the pulse. Join your Local Expert for an exploration of the city centre. See the City Hall, the modern art museum ARoS Aarhus ART Museum topped with an immense, interactive artwork and Dokk1, the largest public library in Scandinavia. Walk through the area surrounding the cathedral and visit the new township for splendid views of Aarhus Bay. The afternoon is free for you to explore at your own pace.
Odense: Be enchanted by the tales of Hans Christian Anderson's life when you visit the museum dedicated to his life and works.
Copenhagen: Make the most of the long summer nights at the glittering Tivoli Gardens, the world-famous entertainment park, full of fantasy, fun and charm.
Odense: Travel by ferry to the island of Fyn, Denmark's third largest island.
Copenhagen: With your Local Expert, view Christiansborg Palace and the cathedral where the Crown Prince of Denmark married Princess Mary. You'll also see Rosenborg Castle, Amalienborg Palace, the Renaissance Stock Exchange and the unusual Rundertaarn, which is the oldest functioning Observatory in Europe.
With Insight, you'll enjoy the best experiences your destination has to offer – all included within one price. You'll travel in business class elegance to quality, handpicked hotels in the best locations on our luxury coaches. They're specially configured with fewer seats to offer 100% more legroom than standard touring coaches.
You'll meet new people, too. Whether you join us on your own, as a couple, or with friends and family, the small group that you travel with will share your pa
...