Country Roads of Scandinavia - Classic Group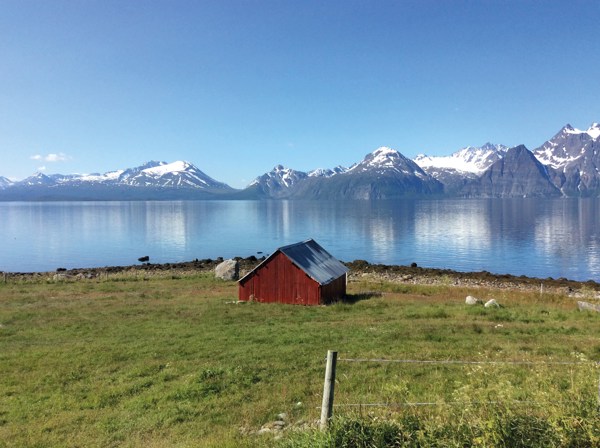 Country Roads Of Scandinavia - Classic Group
Treat your senses to a tour of Scandinavia's towering mountains, crystalline fjords and Viking history on this immersive itinerary. Admire the spires and ramparts of Akershus Castle in Oslo, the humming seaside economy of the Bergen Fish Markets and Hans Christian Andersen's Little Mermaid in Copenhagen. Journey on the Fl??m railway through the mountain pass to Myrdal and onwards to Bergen. The delights of the Fjords are front and center on the Lysefjord Cruise, with panoramic views and a close encounter with the iconic, 2000-foot tall, Pulpit Rock. In Denmark, pause for a little local dining in Aalborg where a farm-to-table feast of Danish delicacies is whipped up from locally sourced, seasonal ingredients. Across the Jutland Peninsula on the island of Fyn, the Hans Christian Andersen House tells the story of the famous fairytale writer-charting his life, loves and travels.
Dining Summary
2 Dinner with Wine (DW)
11 Breakfast (B)
4 Dinner (D)
Choice Highlights
Odense: Be enchanted by the tales of Hans Christian Andersen's life when you visit the museum dedicated to his life and works.
Odense: Visit St Canute's Cathedral and hear tales of Canute, Denmark's last Viking king and first saint.
Additional Included Highlights
: Personal radio headsets give you the freedom to wander during visits to famous highlights, without missing any of your Local Expert's fascinating commentary.
: Hotel and restaurant tips are included - you'll never have to worry about how much to give, nor search for foreign currency. We also include all taxes and porterage charges at hotels.
: We carry your bags for you and promptly deliver them to your hotel door.
: From time to time, your Travel Director will delight you with an Insight Flourish, which is a local specialty representing the destination.
: Stay connected with friends and family with our complimentary coach and hotel Wi-Fi (where available).
: If your arrival and/or departure flights are as per the itinerary start and end dates, then transfers are available at scheduled times. If your flights are outside these times, or you have booked additional nights accommodation with Insight Vacations, you may purchase transfers or make your own way from/to the airport.
Authentic Dining
Oslo: Join your Travel Director and fellow guests at 17:30, to enjoy a Welcome Dinner with wine.
Insight Experiences
Lyngdal: Tour the Wild Salmon Center with a biologist guide, learn about protecting salmon populations and the local ecosystem.
Make Travel Matter
Copenhagen: For your Celebration Dinner enjoy a meal at Cofoco, a restaurant leading the way in minimizing food waste and acting for a sustainable future.
Top Rated Highlights
Oslo: With your Local Expert, see Akershus Castle, Oslo Harbor and the Royal Palace.
Oslo: Take a moment to contemplate the interesting Vigeland sculptures when you visit Frogner Park.
Hardangervidda: Pass through the National Park known for its beautiful arctic tundra.
Bergen: With your Local Expert, see the many colorful stalls of the lively Fish Market and marvel at the 13th century Haakon's Hall.
Flam Railway: Journey on one of the world's steepest railways through tunnels that spiral in and out of the mountainside of the narrow Flåm Valley.
Stavanger: Fjord hop from Bergen to Stavanger.
Kristiansand: During your orientation with your Travel Director, walk the city center and see the Dom Kirke and Nupen Fountain.
Kristiansand: Sail across the Skagerrak as you cross from Kristiansand to Hirsthals.
Odense: Kongernes Jelling - Home of the Viking Kings visit uses lighting, sound and imaginative special effects bringing to life Viking adventure stories from 1000 years ago.
Copenhagen: Make the most of the long summer nights at the glittering Tivoli Gardens, the world-famous entertainment park, full of fantasy, fun and charm.
Odense: Be enchanted by the tales of Hans Christian Andersen's life when you visit the museum dedicated to his life and works.
Odense: Visit St Canute's Cathedral and hear tales of Canute, Denmark's last Viking king and first saint.
Copenhagen: With your Local Expert, view Christiansborg Palace and the cathedral where the Crown Prince of Denmark married Princess Mary. You'll also see Rosenborg Castle, Amalienborg Palace, the Renaissance Stock Exchange and the unusual Rundertaarn, which is the oldest functioning Observatory in Europe.
Well-being
: Enjoy the comfort of Insight's luxurious, air-conditioned, 40-seat coach with double the standard legroom and onboard washroom. Our customized luxury coaches are sanitized before the start of your tour and are maintained to very high standards. Physical distancing measures have been implemented on our customized luxury coaches.
: Hand sanitizer is freely available on board for you to use throughout the day.
With Insight, you'll enjoy the best experiences your destination has to offer – all included within one price. You'll travel in business class elegance to quality, handpicked hotels in the best locations on our luxury coaches. They're specially configured with fewer seats to offer 100% more legroom than standard touring coaches.
You'll meet new people, too. Whether you join us on your own, as a couple, or with friends and family, the small group that you travel with will share your pa
...