Wonders of Egypt - Small Group, Winter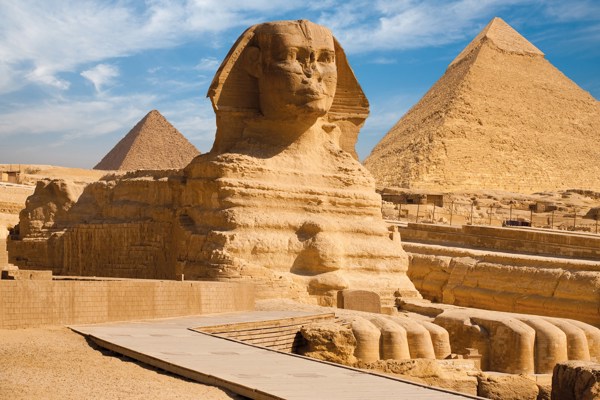 Wonders Of Egypt - Small Group, Winter
Embrace the very best of Egypt on this 9-day tour. In Luxor, walk through an avenue of ram-like sphinxes at Karnak, a complex of ancient temples, churches and pylons, and enjoy the Luxor museum, where you can see two royal mummies. Travel by luxury coach to the Valley of the Kings, where the infamous pharaoh Tutankhamun is buried. Along the Nile, board a felucca - a wooden boat with billowing sails - with a local sailor, who teach you about traditional sailing practices. In Cairo, meet an Egyptologist at the Egyptian Museum to see treasures recovered from pharaohs' tombs, and ascend to the Citadel for sweeping views of the city below. And behold the incredible Pyramids of Giza from inside, as an Egyptologist takes you past the Sphinx to the center of a pyramid so that you can see its cavernous wonders.



With Insight, you'll enjoy the best experiences your destination has to offer – all included within one price. You'll travel in business class elegance to quality, handpicked hotels in the best locations on our luxury coaches. They're specially configured with fewer seats to offer 100% more legroom than standard touring coaches.
You'll meet new people, too. Whether you join us on your own, as a couple, or with friends and family, the small group that you travel with will share your pa
...