Scandinavian Heritage - Classic Group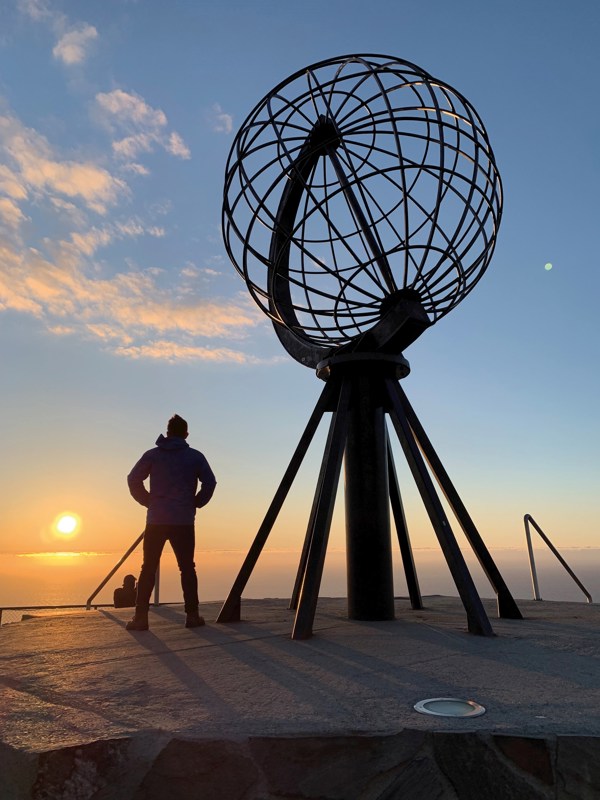 Scandinavian Heritage - Classic Group
Journey to Europe's northernmost point where the summer sun never sets at North Cape, see Stockholm Cathedral where the kings of Sweden are coronated and admire Christian Frederik Hansen's Little Mermaid statue in Copenhagen harbor, on this 28-day Scandinavian adventure. See Oslo through the eyes of your Local Expert before stepping back in time at the Viking Ship Museum. Receive an Arctic Circle Crossing certificate in the Lapland capital, Rovaniemi, and choose between meeting Santa Claus himself or joining a Local Expert for a forest nature walk. In Norway, uncover indigenous culture at the Sami National Museum, meet the sled racing Huskie puppies of Alta and tell your friends you've been through Hell after visiting the namesake village.
Dining Summary
6 Dinner with Wine (DW)
27 Breakfast (B)
8 Dinner (D)
1 Lunch with Wine (LW)
Choice Highlights
Choose between two carefully selected activities
Aarhus: Walk through the Botanical Gardens with your Local Expert and learn about Danish nature and flora.
Aarhus: Join your Local Expert to visit Den Gamle By open air museum, offering a trip through 300 years of Danish culture.
Choose between two carefully selected activities
Rovaniemi: Meet Santa Claus when you visit his village where it is Christmas all year round! From his post office, you can make sure that Santa sends Christmas letters to friends and family back home come December.
Rovaniemi: Join your Local Expert for a nature walk in the forest and admire the tranquil surroundings.
Additional Included Highlights
: Cruise in high-class cabins with sea views.
Authentic Dining
Oslo: Join your Travel Director and fellow guests at 17:30, to enjoy a Welcome Dinner with wine.
Bergen: Enjoy an evening of dinner and wine at a local restaurant. Zupperia Matbørsen offers traditional Norwegian and European meal with an Asian twist.
Aarhus: Savour a delightful meal prepared with fresh, locally-sourced ingredients.
Helsinki: Wander through the aromatic stalls of a traditional food market with your Local Expert and sample local produce, like liquorice or smoked reindeer.
Alta: Savour a delicious oven-baked lunch of local seasonal specialities of fresh salmon or the local's favourite, reindeer, served with fresh salads and wine.
Oslo: Scandinavian hospitality is matched with fine food and a glass of wine at your Celebration Dinner.
Insight Experiences
Alta: Meet the Lyrek family and their huskies. Hear tales about their marathon Arctic dog sled races during a hearty lunch.
Make Travel Matter
Karasjok: Visit the The Sámi Museum in Karasjok, displaying the largest cultural heritage collection of indigenous Sámi people in Norway. Admire a big part of its 5,000 items collection, spread across indoor and outdoor exhibits. The Sámi Museum in Karasjok educates its guests about the resiliency of the Sámi community and endeavors to safeguard indigenous-driven processes and traditional practices.The Sámi Museum advances UN Sustainable Development Goal 11: Sustainable Cities & Communities.
Top Rated Highlights
Oslo: With your Local Expert, see Akershus Castle, Oslo Harbour and the Royal Palace.
Oslo: Take a moment to contemplate the interesting Vigeland sculptures when you visit Frogner Park.
Bergen: Explore this Wooden City led by your Travel Director and hear about the seafaring traditions of this beautiful harbourside town.
Stavanger: Fjord hop from Bergen to Stavanger.
Bergen: With your Local Expert, see the many colourful stalls of the lively Fish Market and marvel at the 13th century Haakon's Hall.
Lysefjord: Embrace spectacular scenery as you cruise through Lysefjord to the magnificent Pulpit Rock. See Vagabond's Cave, old mountain farms, idyllic islands and majestic scenery. Your cruiser is emission-free and uses eco-friendly technology for its navigation.
Kristiansand: During your orientation with your Travel Director, walk the city centre and see the Dom Kirke and Nupen Fountain.
Kristiansand: Sail across the Skagerrak as you cross from Kristiansand to Hirsthals.
Aarhus: Walk through the Botanical Gardens with your Local Expert and learn about Danish nature and flora.
Aarhus: Join your Local Expert to visit Den Gamle By open air museum, offering a trip through 300 years of Danish culture.
Odense: Travel by ferry to the island of Fyn, Denmark's third largest island.
Odense: Be enchanted by the tales of Hans Christian Anderson's life when you visit the museum dedicated to his life and works.
Copenhagen: Make the most of the long summer nights at the glittering Tivoli Gardens, the world-famous entertainment park, full of fantasy, fun and charm.
Copenhagen: With your Local Expert, view Christiansborg Palace and the cathedral where the Crown Prince of Denmark married Princess Mary. You'll also see Rosenborg Castle, Amalienborg Palace, the Renaissance Stock Exchange and the unusual Rundertaarn, which is the oldest functioning Observatory in Europe.
Copenhagen: Visit the impressive 18th century Copenhagen Cathedral, designed by Christian Frederik Hansen, known for its neoclassical architecture and for featuring the largest bell in Denmark.
Oresund Bridge: Cross this magnificent feat of engineering. It's the longest road and rail bridge in Europe, spanning 8 kilometres.
Stockholm: With a Local Expert, step inside the City Hall where the fabulous Gyllene salen, the Golden Hall is covered by 18 million gilded mosaic tiles. You'll also see the Blå hallen, the Blue Hall, where the Nobel Prize banquets are held.
Stockholm: With your Local Expert, visit Gamla Stan to see t...
Travel is our passion and every step is designed with your comfort and pleasure in mind, giving you the vacation of your dreams. Enjoy a premium journey packed full of stylish hotels and authentic dining. Savor the views as you travel on spacious customized coaches, so that you arrive refreshed at each destination, and benefit from smaller group sizes. We believe incredible travel is about enjoying every moment, so the only question left for you is where do I want to go?