Ancient Crossroads: Albania, Greece + Macedonia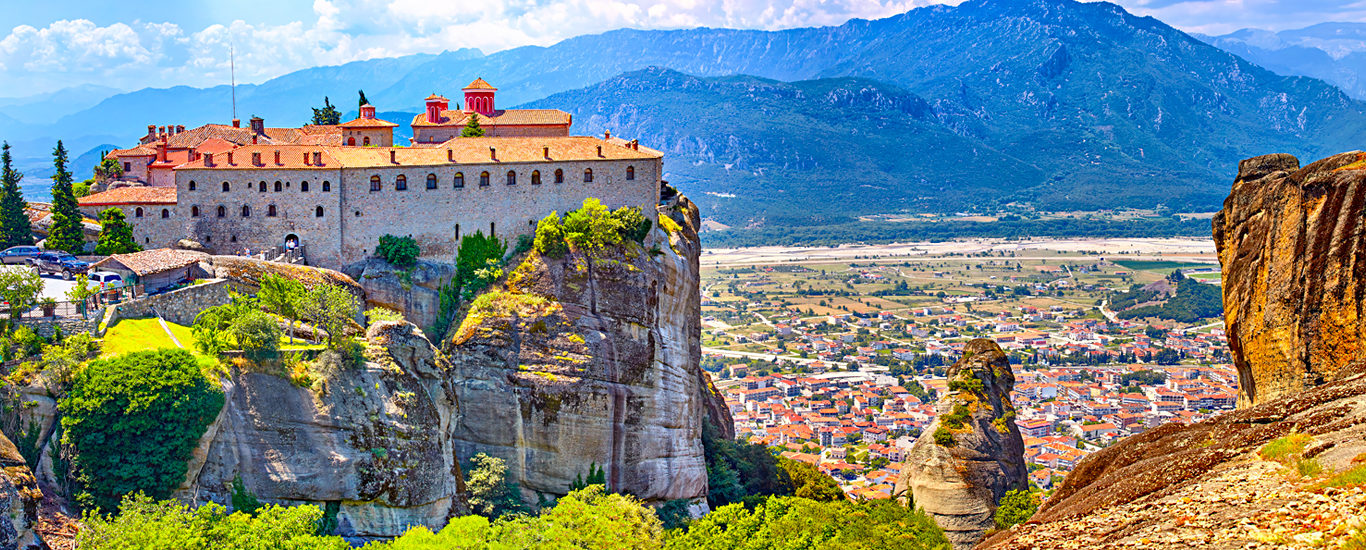 Ancient Crossroads: Albania, Greece + Macedonia
With our original style and intimate approach, we'll open doors and windows to the people, cuisines and centuries-old traditions that you simply can't experience on other Greece tours. Explore Albania's Balkan traditions and learn about life during the Communist era, visit ancient monasteries in Greece, and see the cultural treasures of Macedonia.
Having survived World War II in Poland, my friend and mentor Alexander Harris founded General Tours in 1947 with the conviction that travel could build bridges of cross-cultural understanding. Since our first-of-its-kind tours to the Soviet Union in 1955 we've remained at the forefront of international travel, helping culturally inquisitive Americans explore 85 far-flung destinations on all seven continents.
Thus, for 74 years, our company … first known as General Tours and now as Ale
...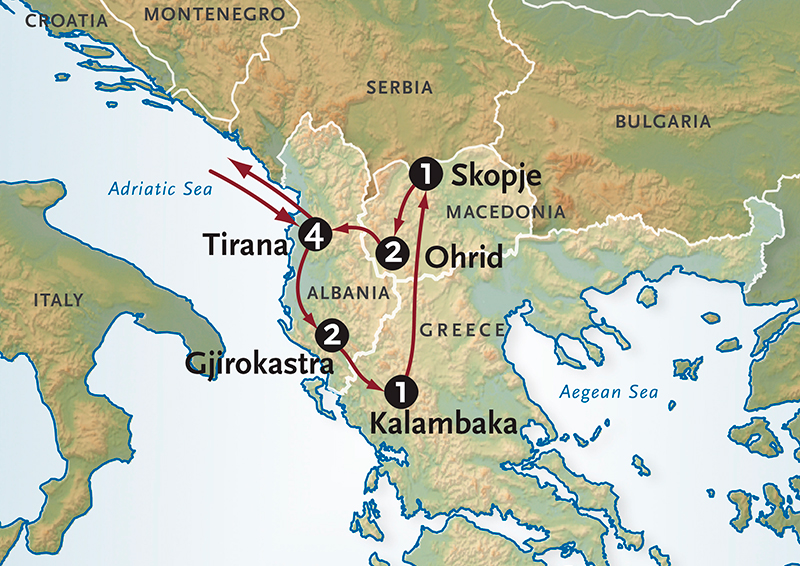 Day
Destination
1
Welcome to Tirana, Albania
2
Excursion to Shkodra
3
Exploring Tirana + Krujë
4
Durrës + Apollonia + Gjirokastra
5
Discover Gjirokastra
6
Onward to Ioannina + Kalambaka, Greece
7
Meteora Monasteries + Heraclea + Skopje
8
From Skopje to Ohrid, Macedonia
9
Ancient Ohrid
10
Back to Tirana
11
Depart Tirana