Connect the Capitals: Copenhagen and Oslo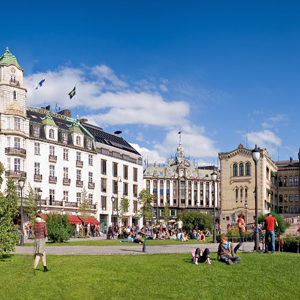 Connect the Capitals
These Scandinavian capitals are connected by overnight cruises on a modern, well-equipped ship. This package gives you one night in each of the two cities, plus an overnight on a cruise ship, to give you an appreciation of both the land and seascapes of these captivating cities.
Includes:
1 Night Copenhagen
1 Night Oslo
Overnight Cruise
Daily Breakfast
About Avanti Destinations
MISSION STATEMENT
Avanti Destinations connects the components for customized international travel utilizing our technology and educated staff. We deliver a unique vacation experience solely through acting as the travel agents' travel agent!
WHO WE ARE
Avanti Destinations, formed in 1981, is a customized international tour operator, and a long time member of USTOA and ASTA. We are headquartered in Portland, OR and privately owned.
WHAT WE DO
We offe
...