Finnish Lapland in Winter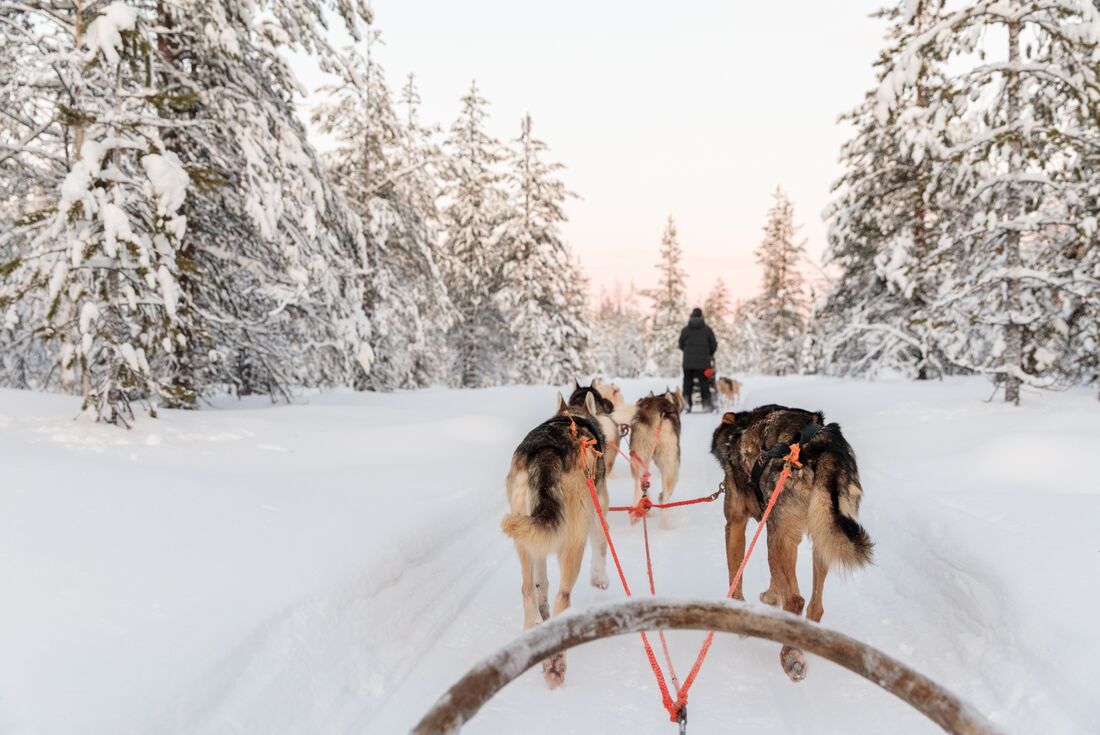 Finnish Lapland in Winter
Lapland, a magical place of pristine Arctic landscapes and snow-dusted woodlands. In this winter wonderland, the cold air is cut only by the sound of rushing rivers and panting huskies as they prepare to rush across this impossibly vast, white wilderness. Strap on your hiking boots and crunch a path through Finland's spectacular taigas, get cosy with the locals over a glass of salmari and experience the rush of a real dog-sled. From the docks of Helsinki to remote Yllastunturi and Santa's workshop in Rovaniemi – witness a beautiful part of the world where Christmas feels always close. Learn how people in the North cope with extreme temperatures. You may even find your inner Finn enjoying the solitude while in pure pristine nature.
Activities
Helsinki to Rovaniemi - Santa Claus Express Overnight Train
Yllästunturi - Dog Sledding
Yllästunturi - Reindeer Farm Visit
Yllästunturi - Finnish Bath
Highlights
Be pulled across the landscape at high speed on the back of a dog sled. These incredible huskies are doing what they love most – making a lot of noise before rushing along sprawling trails
Visit a local Finnish family, who will guide you through their world and lifestyle. You will be shown their skills in reindeer herding with the option to get close and personal with some of the animals on the farm
The aurora borealis is the best lightshow on Earth, and this trip is your ticket. Stay up late to see the northern sky dance with green light (subject to weather conditions)
Explore Helsinki, then travel on the famous 'Santa Claus Express' overnight train all the way from the cosmopolitan Finnish capital through the frozen Northern wilderness to Rovaniemi
For over 30 years we've been taking travelers around the globe. That's over 30 years of adventures, of visiting new places and old friends, of countless unforgettable moments. More than 30 years of changing the way people see the world, on small group tours with like-minded Intrepid people.
As a responsible business, we've always been committed to being there for our travelers and the communities we visit. So, you can trust that when you travel with us, we won't just be there for you
...