Spain & Morocco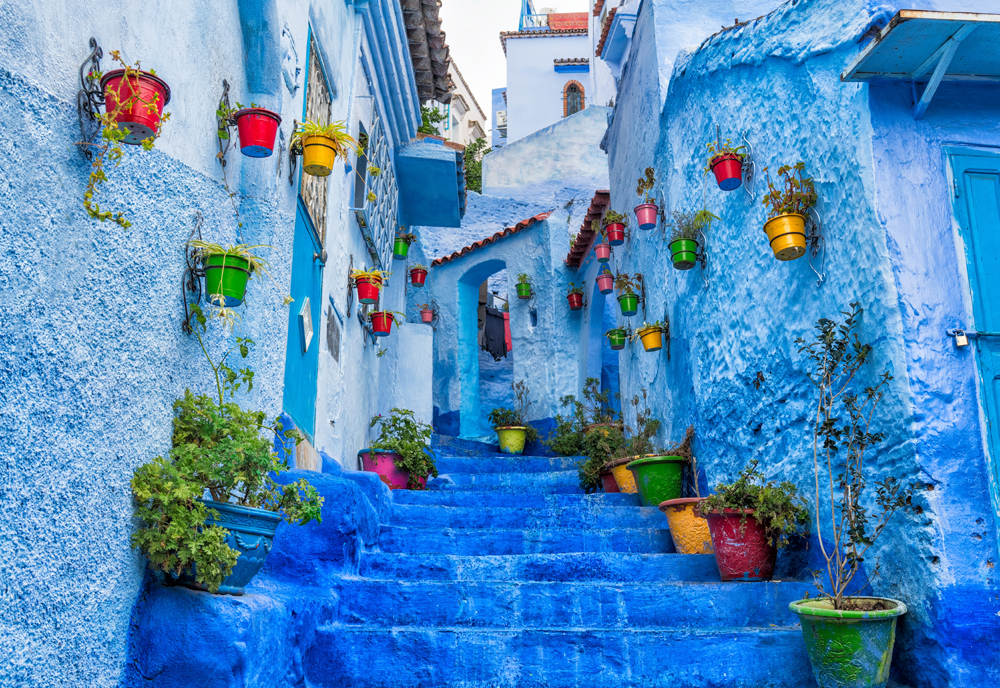 Spain & Morocco
Make your way across two continents and discover a vivid tapestry of cultures, customs, and cuisines on this enchanting journey through Spain and Morocco. In Spain's historic capital of Madrid, discover dynamic history and culture. Travel to the Moorish city of Córdoba to encounter the religious marvel of La Mezquita. Journey to Granada and see the amazing Alhambra. See the Cathedral of Seville, the third largest in the world. Board a high-speed ferry to Africa, just a short ride across the Strait of Gibraltar. In Morocco, discover the Indigo-blue streets of Chefchaouen, the "Blue City." In Fes, the "Mecca of the West," learn about why this city continues to be called one of the holiest cities in the world. Discover Casablanca on a tour of the masterful Hassan II Mosque and see the city by night on a drive along the seashore before dining at Rick's Café, the legendary saloon from the film Casablanca.
With Collette, the World is Within Your Reach
True adventures go beyond incredible destinations or inclusive packages. Collette delivers a sense of possibility across all seven continents.
Since 1918, we have been sharing our love of travel. Today our worldwide travel collection features comprehensive land tours, river cruises, rail journeys, small group tours, family trips, garden holidays and more. With Collette, wake each morning on tour with a new experience in f
...