Beach, City, & Safari Sojourn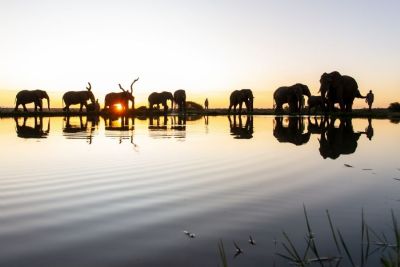 Beach, City, & Safari Sojourn
Escape on this 11-night magical journey which includes tropical beaches, a vibrant city and exciting safari all in one. Your journey starts in the ?City of Gold?, Johannesburg. Experience a soulful safari at Jabulani. Soak up the charismatic flavor of the ?Mother City? with 3 nights in Cape Town. Tantalize your taste buds as you experience different foodie delights in the city. Venture along the picturesque Cape Peninsula as you experience this rich area in a totally different way. End your journey on the small volcanic island of Mauritius where you can relax on the beach, immerse yourself in the local culture or enjoy the many land and water activities on offer.
Your Itinerary Includes:
Roundtrip airport transfers
1 night Johannesburg
3 nights Kapama Private Game Reserve
Game Activities in Kapama Private Game Reserve
3 nights Cape Town
Table Mountain and Cape Town Foodie Half Day Tour
Best of Cape Full Day Tour
4 nights Mauritius
Meals: 11 breakfasts, 3 lunches, 3 dinners
National Parks and Preserves
Safari, Animals, and Wildlife
Customizing the travel experience, Swain Destinations is the leading U.S. provider of completely personalized exotic vacation experiences. Since 1987, Co-Founders Ian and Linda Swain, and their dedicated team of destination experts have offered American travelers the opportunity to design distinctive trips to intriguing international locales, including Australia, New Zealand, the South Pacific, Asia, India, and Africa. From adventure-packed trips to leisurely getaways, Swain Destinations curates
...