Scandinavian Heritage - Classic Group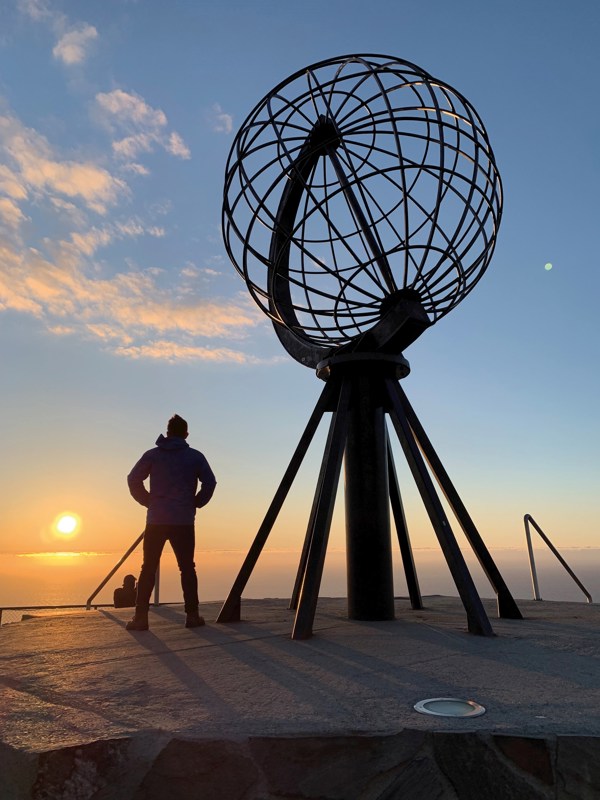 Scandinavian Heritage - Classic Group
Journey to Europe's northernmost point where the summer sun never sets at North Cape, see Stockholm Cathedral where the kings of Sweden are coronated and admire Christian Frederik Hansen's Little Mermaid statue in Copenhagen harbor, on this 28-day Scandinavian adventure. See Oslo through the eyes of your Local Expert before stepping back in time at the Viking Ship Museum. Receive an Arctic Circle Crossing certificate in the Lapland capital, Rovaniemi, and choose between meeting Santa Claus himself or joining a Local Expert for a forest nature walk. In Norway, uncover indigenous culture at the Sami National Museum, meet the sled racing Huskie puppies of Alta and tell your friends you've been through Hell after visiting the namesake village.
Dining Summary
4 Dinner with Wine (DW)
27 Breakfast (B)
10 Dinner (D)
1 Lunch with Wine (LW)
Choice Highlights
Odense: Be enchanted by the tales of Hans Christian Andersen's life when you visit the museum dedicated to his life and works.
Odense: Visit St Canute's Cathedral and hear tales of Canute, Denmark's last Viking king and first saint.
Choose between two carefully selected activities
Rovaniemi: Meet Santa Claus when you visit his village where it is Christmas all year round! From his post office, you can make sure that Santa sends Christmas letters to friends and family back home come December.
Rovaniemi: Join your Local Expert for a nature walk in the forest and admire the tranquil surroundings.
Additional Included Highlights
: Personal radio headsets give you the freedom to wander during visits to famous highlights, without missing any of your Local Expert's fascinating commentary.
: Hotel and restaurant tips are included - you'll never have to worry about how much to give, nor search for foreign currency. We also include all taxes and porterage charges at hotels.
: We carry your bags for you and promptly deliver them to your hotel door.
: From time to time, your Travel Director will delight you with an Insight Flourish, which is a local specialty representing the destination.
: Stay connected with friends and family with our complimentary coach and hotel Wi-Fi (where available).
: If your arrival and/or departure flights are as per the itinerary start and end dates, then transfers are available at scheduled times. If your flights are outside these times, or you have booked additional nights accommodation with Insight Vacations, you may purchase transfers or make your own way from/to the airport.
: Cruise in high-class cabins with sea views.
Authentic Dining
Oslo: Join your Travel Director and fellow guests at 17:30, to enjoy a Welcome Dinner with wine.
Helsinki: Wander through the aromatic stalls of a traditional food market with your Local Expert and sample local produce, like liquorice or smoked reindeer.
Alta: Savor a delicious oven-baked lunch of local seasonal specialties of fresh salmon or the local's favorite, reindeer, served with fresh salads and wine.
Oslo: Scandinavian hospitality is matched with fine food and a glass of wine at your Celebration Dinner.
Insight Experiences
Lyngdal: Tour the Wild Salmon Center with a biologist guide, learn about protecting salmon populations and the local ecosystem.
Alta: Meet the Lyrek family and their huskies. Hear tales about their marathon Arctic dog sled races while enjoying a hearty lunch.
Make Travel Matter
Copenhagen: For your Celebration Dinner enjoy a meal at Cofoco, a restaurant leading the way in minimizing food waste and acting for a sustainable future.
Karasjok: Visit the The Sámi Museum in Karasjok, displaying the largest cultural heritage collection of indigenous Sámi people in Norway. Admire a big part of its 5,000 items collection, spread across indoor and outdoor exhibits. The Sámi Museum in Karasjok educates its guests about the resiliency of the Sámi community and endeavors to safeguard indigenous-driven processes and traditional practices.The Sámi Museum advances UN Sustainable Development Goal 11: Sustainable Cities & Communities.
Top Rated Highlights
Oslo: With your Local Expert, see Akershus Castle, Oslo Harbor and the Royal Palace.
Oslo: Take a moment to contemplate the interesting Vigeland sculptures when you visit Frogner Park.
Hardangervidda: Pass through the National Park known for its beautiful arctic tundra.
Bergen: With your Local Expert, see the many colorful stalls of the lively Fish Market and marvel at the 13th century Haakon's Hall.
Flam Railway: Journey on one of the world's steepest railways through tunnels that spiral in and out of the mountainside of the narrow Flåm Valley.
Stavanger: Fjord hop from Bergen to Stavanger.
Kristiansand: During your orientation with your Travel Director, walk the city center and see the Dom Kirke and Nupen Fountain.
Kristiansand: Sail across the Skagerrak as you cross from Kristiansand to Hirsthals.
Odense: Kongernes Jelling - Home of the Viking Kings visit uses lighting, sound and imaginative special effects bringing to life Viking adventure stories from 1000 years ago.
Copenhagen: Make the most of the long summer nights at the glittering Tivoli Gardens, the world-famous entertainment park, full of fantasy, fun and charm.
Odense: Be enchanted by the tales of Hans Christian Andersen's life when you visit the museum dedicated to his life and works.
Odense: Visit St Canute's Cathedral and hear tales of Canute, Denmark's last Viking king and first saint.
Copenhagen: With your Local Expert, view Christiansborg Palace and the cathedral where the Crown Prince of Denmark married Princess Mar...
With Insight, you'll enjoy the best experiences your destination has to offer – all included within one price. You'll travel in business class elegance to quality, handpicked hotels in the best locations on our luxury coaches. They're specially configured with fewer seats to offer 100% more legroom than standard touring coaches.
You'll meet new people, too. Whether you join us on your own, as a couple, or with friends and family, the small group that you travel with will share your pa
...